Hire a Rolls Royce Dawn
The Rolls Royce Dawn provides the perfect blend of sophistication and true freedom. Infused with a youthful spirit and vivacious energy, this inspiring motor car harnesses an exacting balance of uncompromised luxury and exhilarating sensory experience. Its interior is crafted in the finest burr and leathers: hand-picked and sewn leather create a luxurious interior you will not want to step from.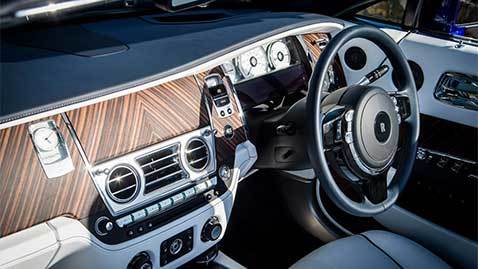 Hire this car
Want to hire this Rolls Royce Dawn? With Gainford Car Hire couldn't be easier. Get in touch to discuss your needs.
Contact Us →